We've mentioned it before, but Spotty Dog Computer Services can source all the same Products that Jaycar Electronics sell.
That's right, everything from Electronics Components to Solar Panels and more.  The only restriction is that your purchase must be a minimum of $50.
Here are just s few of the current promotions from our supplier:
Powertech Portable 50L Fridge/Freezer
Utilising the renowned Danfoss® BD-35F DC compressor and electronic control module, these Powertech portable fridge/freezers keep your food and drinks fresh and cold with superb energy efficiency and reliability. Each model features a digital display control panel to set the fridge temperature from -18° to 10°C, an internal LED light to help illuminate the fridge with minimal power draw, 3-stage low-voltage battery protection, an internal food basket with removable divider and a separate dairy section. The whole body is completely insulated with PU foam to ensure the inside remains nice and cold with minimal compressor run-time, and tough external carry handles double as tie down points. Capable of being powered by either 12-24VDC or 240VAC, they are a fantastic solution for 4WD, camping, caravanning or any other outdoor adventure. We are so confident in these Powertech portable fridge/freezers, we back them with a 5 year compressor warranty, and a 3 year components warranty!
Features:
Digital temperature display with adjustable control
AC or DC power connections
3-stage low voltage battery protection
Danfoss BD-35F compressor and electronic control module
Internal LED light
Internal basket with removable divider
Separate dairy section
Strong carry handles/tie-down points
Polypropylene construction with PU foam insulation
Dual mode operation (max & economy)
Includes DC and AC power leads
Replacement DC lead, PP1982
Also available:
GH1600 – Powertech 30L Portable Fridge/Freezer
GH1602 – Powertech 40L Portable Fridge/Freezer
GH1604 – Powertech 50L Portable Fridge/Freezer
 Specifications
 Internal capacity:
50L
 Input voltage:
12/24VDC, 240VAC
 Temperature range:
-18°C to +10°C
 Refrigerant:
R134a
 Insulation:
PU foam
 Avg. Current draw:
17Ah/day
(on 12V, 5°C inside 20°C outside)
 Weight:
18.5kg
 Dimensions:
585(L) x 350 (W) x 530(H)mm
6-in-1 Jump Starter & Power Station
A versatile jump starter that incorporates a raft of essential functions for general automotive, camping and emergency situations. Tucked in on either side are two tough insulated battery clamps for jump starting a vehicle or charging a 12VDC battery. The front panel features 2 x 12VDC cigarette lighter sockets for operating 12V appliances, a 5 LED powered work light and two digital display indicators for remaining battery capacity and air pressure. There is also a DC socket as well as an LED polarity indicator to warn if your connections are reversed. An extremely useful 260PSI air compressor is also built into the unit so you can inflate a flat car tyre or other inflatables, by simply setting the pressure on the digital gauge and the compressor will automatically inflate to the set pressure. Inflating pressure can be viewed from the front digital readout and switched between PSI and BAR. The unit also features a 400W inverter output at the rear and a 5VDC 2.1A USB socket for charging and operating Smartphones, Tablets, or other USB devices. Black rubber handle and corners will protect against common knocks and accidental drops.
Features:
Automatic air compressor for pumping tyres and other inflatables
AC and DC chargers included
12V 18Ah SLA battery inside
400W (800W surge) modified sine wave Inverter – 230VAC outlet at rear for powering laptops, etc
5 LED work/map light at front panel
Charging and air compression dial indicators
2 x 12VDC sockets for running 12V appliances
DC charging takes approximately 12 hours
AC charging takes approximately 34 hours
Charging jack
Built in air cooling fan
Battery level indicator
1000A Peak, 500A Cranking
Dimensions: 295(H) x 273(W) x 215(W)mm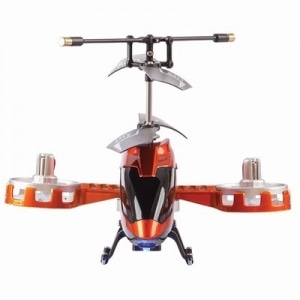 Mini 3 Channel IR Aluminium Helicopter with Gyro
All aluminium airframe makes for a very robust mini chopper for the more advanced lounge room pilot. 3 channels give you a bit more to think about, but also give you a lot more control.
Features a built in gyroscope which provides stable flight and makes it easy to fly even for the novice pilot. Recharging is via any USB port.
Features:
25 minute recharge gives about 10 minute flight time
3.7V Li-Po battery
Remote requires 6 x AA batteries
Size: 190(L)mm approx
Recommended for ages 14+
Spare Parts:
Spare blade set GT3311
Spare balance bar, connect buckle & blade grip GT3312
Spare A+B gear set GT3313
Spare inner shaft head GT3314
https://www.spottydog.com.au/wp-content/uploads/2013/08/Powertech-50L-Fridge-Freezer1.jpg
400
400
Admin
https://www.spottydog.com.au/wp-content/uploads/2013/08/logo@2x.png
Admin
2013-08-15 12:40:00
2017-11-09 23:31:40
Did you know we sell Products like these?