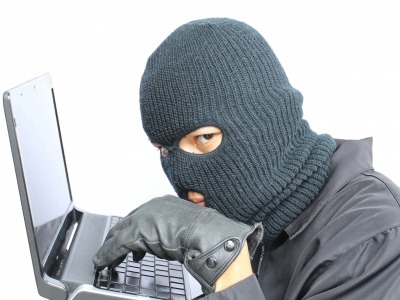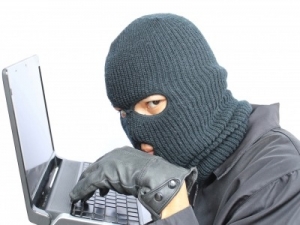 Here is an interesting article about what signs to look for to determine whether you may be infected with viruses/malware that allow a hacker to take control of your PC.
How Can You Find Out If Someone Is Hacking Your Computer?
by Gaurav Srivastava
Many of you become innocent victims of hackers who break in your computers and steal all they can from the credit card details, bank information, emails, passwords, to professional documents among other critical things. You cannot really avoid hackers, their viruses and malware software when you are online but yes you can certainly avoid being a victim. This free virus removal support guide discusses how you can find out if someone is hacking your computer.

Step 1

When you reboot your computer, it reboots twice instead of once. It happens because the hacker has to boot his server in order to keep accessing your Windows or Mac computer. Thus, your computer quickly reboots after you reboot it and the startup screen appears twice. Another symptom of being hacked or virus-infected is when your computer reboots or shuts down on its own time and again. It means it doesn't seek for your mouse or keyboard prompts to be shut down or restarted. When you attempt to access a program on your computer, you are not able to do it. You cannot access Task Manager, the Start menu or anything on your computer.

Step 2

When you open your web browser, some other website loads up but not your regular home page. When you search for something in your search engine, you are being redirected to websites that you have never browsed or even heard of. These can be adult or malicious websites prompting you to download adult materials or fake virus removal tools. If your web browser has a new toolbar, add-in, or plug-in that you did not install, it indicates that your browser and computer has been hacked. You do not see your usually plug-ins, add-ins, or toolbars when the browser is hacked. Besides, if your internet speed is really slow, it indicates your computer has a virus.

Step 3

If your CD- or DVD-ROM drive opens up without your action. Your computer has missing icons like Network Places, antivirus, or Outlook etc. However, you see new programs like virus removal tool (that you didn't even download), music file etc. showing up on your desktop. If you see that your computer clock shows a different date & time, time zone settings, and daylight savings etc. (unless you have changed them), it has a stubborn, dangerous malware.

Step 4

If you have a firewall program like ZoneAlarm installed on your computer, it can tell you if someone has tried hacking it. Open ZoneAlarm or the firewall program you have and check if it has logged any malicious program entry that was attempting a server setup on your computer. If your firewall or antivirus program takes forever to scan your computer, it indicates that it has been compromised. If your antivirus icon is missing from your computer and it does not even open once you have found it, it has a virus that has disabled it to prevent itself from being removed.

Step 5

If you run a virus scan from your antivirus software, it shows multiple infected files and programs that you never even downloaded to your computer. All of a sudden you have multiple files with weird names like mslove.exe, abcd1234.exe, or giaehi45.jpg etc. in your computer. all of a sudden your computer starts taking forever to open a small program like Run or Command Prompt etc. The CPU usage shows 100% (maximum) for a small process like explorer.exe.

Step 6

When your friends tell you about the new links or posts you have shared (that you have never actually shared) on your Facebook, Instagram, or Twitter profile. When your friends or relatives receive bogus emails containing adult or objectionable materials, link etc. from your email address. When your credit card or online banking does not accept your password despite that you have it correctly and have not changed it in the recent past.

The Author of this article is associated with V tech-squad Inc, V tech-squad Inc. is a cloud based technical support provider to consumers and small businesses. if you have any problem while performing the above steps and need technical assistance for online virus removal, You can reach V tech-squad online technical support at their Toll Free No +1-877-452-9201.

About V tech-squad Inc.

V tech-squad Inc. is a cloud based online technical support provider to consumers and small businesses. V tech-squad provides support to users for issues with their PCs, Mac's, Tablets, Phones such as iPhone and Blackberry and devices such as MP3 players, Printers, Scanners, Fax, Wireless networking gear, Netflix, Roku boxes and TVs. With an obsessive focus on quality and building technical expertise, V tech-squad continues to maintain an issue resolution rate of more than 90%. V tech-squad's credibility has been tested by more than 10,000 customers. Currently V tech-squad provides support services to consumers and small businesses in United States. For more information on V tech-squad, Inc. visit vtechsquad.com.
Article Source: EzineArticles.com
https://www.spottydog.com.au/wp-content/uploads/2012/06/ComputerHacker1.jpg
300
400
admin01
https://www.spottydog.com.au/wp-content/uploads/2021/04/Logo-spottydog-300x78.png
admin01
2012-06-12 06:42:50
2021-04-29 10:20:09
How Can You Find Out If Someone Is Hacking Your Computer?