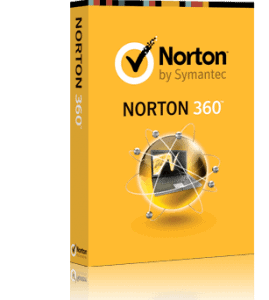 Up until the last few months or so, I was of the opinion that AVG Free was as good as any Antivirus software, on the proviso that you didn't do stupid things online like visiting porn websites, clicking on links in emails that were obvious phishing scams and making sure you kept Windows up to date along with Java, Adobe Flash and Adobe Reader.
Well all that still stands, but I have found there is an increasing number of really nasty viruses out there that are just getting past the AVG product, and as such, I have now changed my thinking and moved to the Norton 360 product by Symantec, and now recommend this as my preferred Security solution.
I had an experience recently that taught me a valuable lesson.  Being in the industry that I am in, I should have known better, but like all of us I got complacent.
I used a USB Flash Drive with some Virus Removal tools on an infected PC.  It had a nasty Rootkit among other things, and it transferred the virus to my USB Drive.  When I got back to the office I wanted to retrieve a log report off the drive and plugged it into my PC which was protected by AVG.  Well it turns out it wasn't very well protected at all because the virus was instantly transferred to my PC without so much as a peep out of AVG or indeed any other sign.
The first I knew about it was when I started receiving 100's of returned emails with the usual spam topics and a phone call from my web host telling me they had disabled my email accounts.  What followed was a time consuming effort to remove the virus and it was at this time I changed my recommendation from AVG to Norton 360.
Traditionally I haven't been a fan of Security Suites, and I'm still not, but 360 is minimal in it's intrusiveness and uses fewer system resources than some of the others, and more importantly it detects those nasty viruses that AVG didn't and still doesn't.
FYI we sell Norton 360 for $99.  This will cover 3 PC's for 12 mths.
https://www.spottydog.com.au/wp-content/uploads/2012/06/BX_N360_Y14_r_r_EN_3421.png
342
307
Admin
https://www.spottydog.com.au/wp-content/uploads/2013/08/logo@2x.png
Admin
2012-06-13 06:16:58
2012-06-13 06:16:58
What Antivirus software do we recommend?